Getting Started - Week 5: Connecting with the Southern Alberta Fly Fishing Community and What are Some Next Steps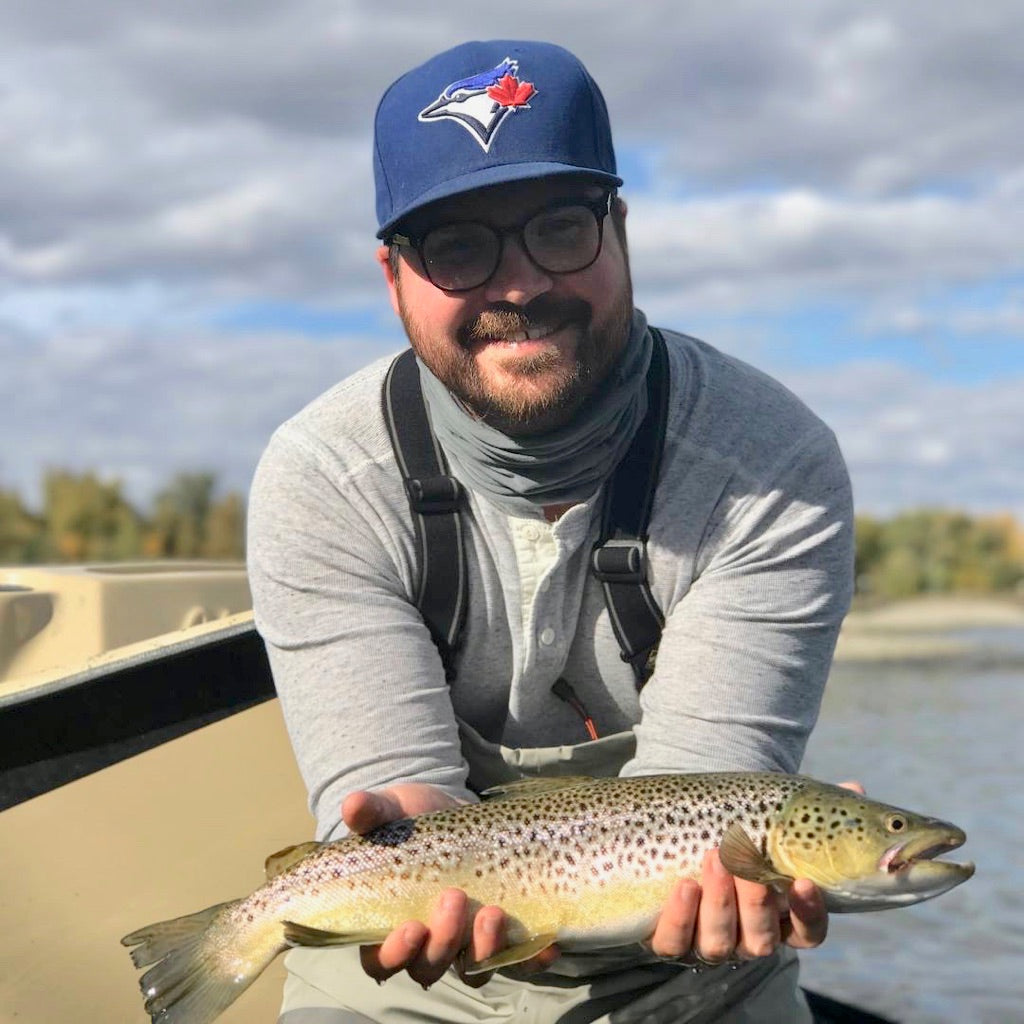 We have broadly covered what it takes to get started fishing in Southern Alberta over the last 4 weeks. I tried to cram as much relevant information in as concise a manner as I could, that being said the information I shared should be considered a place to start, there are lots of possibilities to continue learning and growing as an angler and we will talk about some of those today. We will start by talking about some shops you can visit and clubs you can join in the Calgary area to continue your learning and make some connections in the Fly Fishing community. We will then look at some resources and fishing activities to focus to help you learn as effectively and efficiently as possible.
 Your first and best resource for connecting with the local fly fishing community is to build a relationship with one or many of the locally owned fly shops in Alberta. These shops are the beating heart of the local fly fishing scene with thousands of hours of knowledge from guides, local anglers, local fly tyers and shop staff that are all made available to people that show an interest in learning. Don't be afraid to ask lots of questions when you visit a shop, or strike up a conversion with another customer, you never know what deadly fly pattern or new tying material you will hear about.
 There are also some great clubs and volunteer opportunities in Calgary. The Hook and Hackle club (http://hookandhackleclub.org) is a great local group that focuses on fly tying, but also organize river clean-ups and fish-outs, which are great ways to meet people to fish with. There is also the Calgary Women Fly Fishers Club (www.calgarywomenflyfishers.com), they organize group fishing outings and have free casting days for members, another great way to meet people in the sport. We also have the Calgary chapter of Trout Unlimited (https://tucanada.org), they are more focused on large scale projects relating to the bow and other rivers but have a great group of volunteers who love to fly fish. That cover the shops and clubs in the area, let's talk about where to go from here next.
 The first and most important thing to improving is obvious but cannot be understated:
Fish as much as possible and fish different places and for different species.
 That means different things for different people but that's okay, regardless it is by far the best way to improve. It may seem overwhelming in the beginning with so much new information and new motor skills being worked on. I like to choose one or two things to work on each time out and focus on those, that ensures your constantly improving, turn weaknesses into strengths and lets you pinpoint others areas you want to work on the next time your out. Nothing can replace in field training, it's a sometimes harsh, but always effective teacher. If you can fish with a more experienced angler that ramps up the learning to a whole different level, guided trips are a great option for people new to fishing or new to an area in that way. Most guides are just as good at coaching as they are at putting you on fish and will happily help you work on everything related to fly fishing from your casting stroke to basic entomology.
 There are some great things you can do while not on the water to practice. If you have an hour free in the evening you can practice casting at a soccer field near your house, grass is pretty tough on fly lines so if you have an old one you can use that's better. As we have talked about before, the quickest way to start having fun fly fishing is becoming a competent caster. Knots are a great thing to practice, take some old fly line or some backing and practice tying non-slip loops and uni knots while you are watching T.V or taking a micro break at work.
 Lastly, a great resources to refer to as you move from a beginner to intermediate angler is the Orvis Guide to Fly Fishing Youtube Channel. They cover in more detail most of the things we talked about in this series as well as lots of important stuff we didn't, especially with regard to casting. Orvis's Tom Rosenbauer also has a great podcast and book under the same name Orvis Guide to Fly Fishing that are great resources. Jim McLennans books Trout Streams of Alberta, Blue Ribbon Bow, and Fly Fishing Western Trout Streams are great reads with a very specific focus on the Bow and Alberta mountain streams, Jim also puts on clinics in and around Calgary that are fantastic. Barry Mitchell's fishing guide has the names and location of almost every fishable body of water in Alberta as well as what species are available to be caught and for $10 you will find yourself marking it up and referencing it for years to follow.
 Thanks for reading the getting started series, I will from time to time update some of the content in these posts, so check back if your interested. I will also be continuing to post new blogs each month on different topics, with lots of them being focused on people new or trying to improve at the amazing sport of fly fishing. If you have any questions about the blog, or just about fly fishing in general feel free to e-mail me at gregspeersflyfishing@gmail.com or swing by OFF fly shop and we can chat in person. Tight Lines!
---