Mag Bay, Mexico: Marlin & Roosterfish on the Fly
Join us November 17th-24th, 2023
This is a trip that is almost impossible to describe and feel like you've done it justice. This has to be the most visual, fast paced, exciting, adrenaline packed fishing trip out there! You're sight fishing to striped marlin on bait balls of mackerel and sardines that migrate through the area from October through December. Its a very short season, but it makes up for it with how much punch it packs in a such a short time frame. There's NO trolling, NO bait and switch, its all sight fishing to free swimming marlin that are on these naturally occurring migrating balls of bait. Birds are diving, seals circle grabbing ever fish they can, and then you see marlin are blowing up through the balled up schools of bait! If that doesn't get your hear rate going, I'm not sure what will, other than having one of these lit of 7' long fish with a sword on its face chase your fly to the tip of your rod boatside!
Location:
Getting to
Puerto San Carlos
Airport recommendations:
Loreto - 2 hours from Puerto San Carlos
La Paz - 3 hours from Puerto San Carlos
Cabo - 5 hours from Puerto San Carlos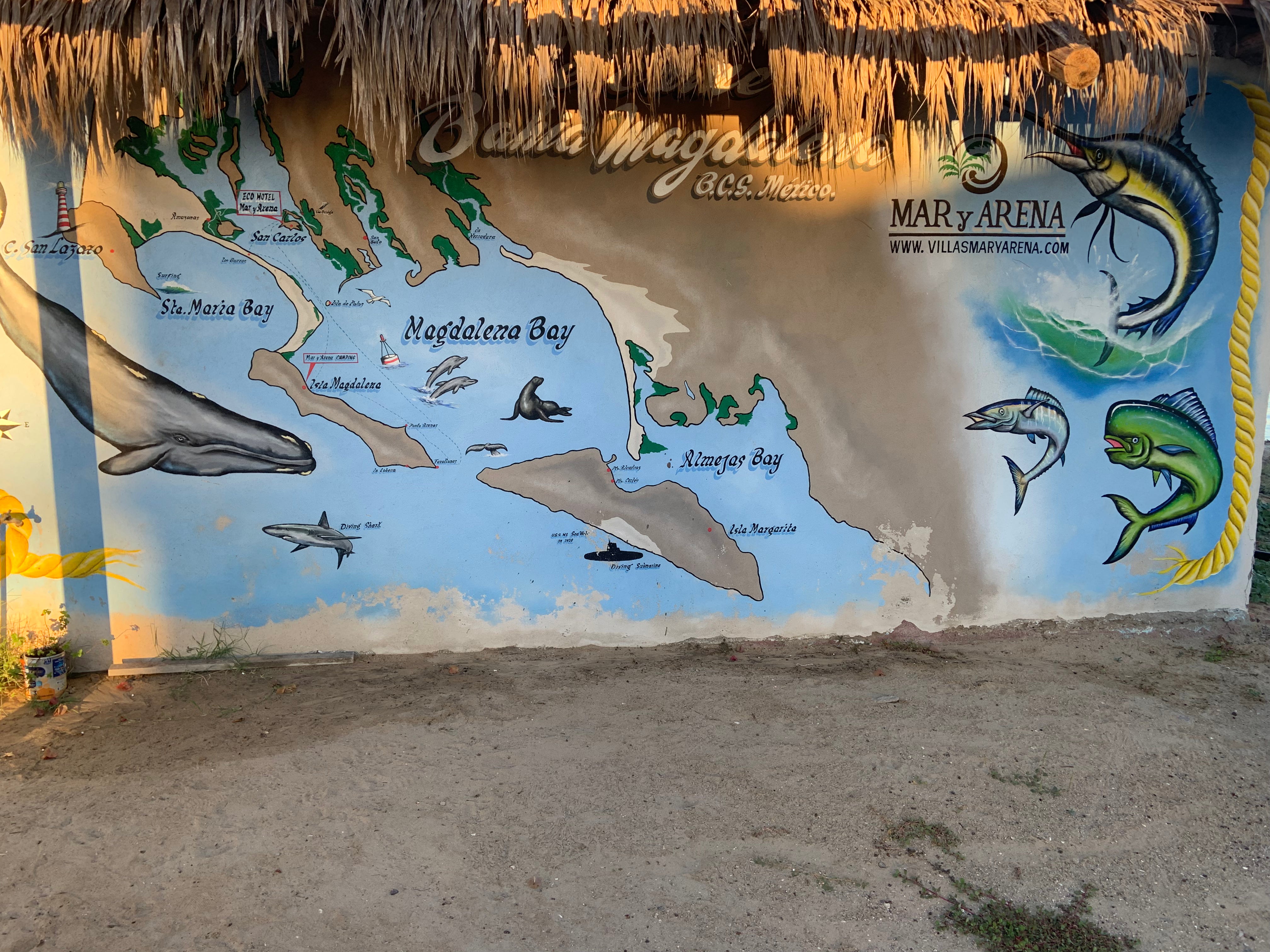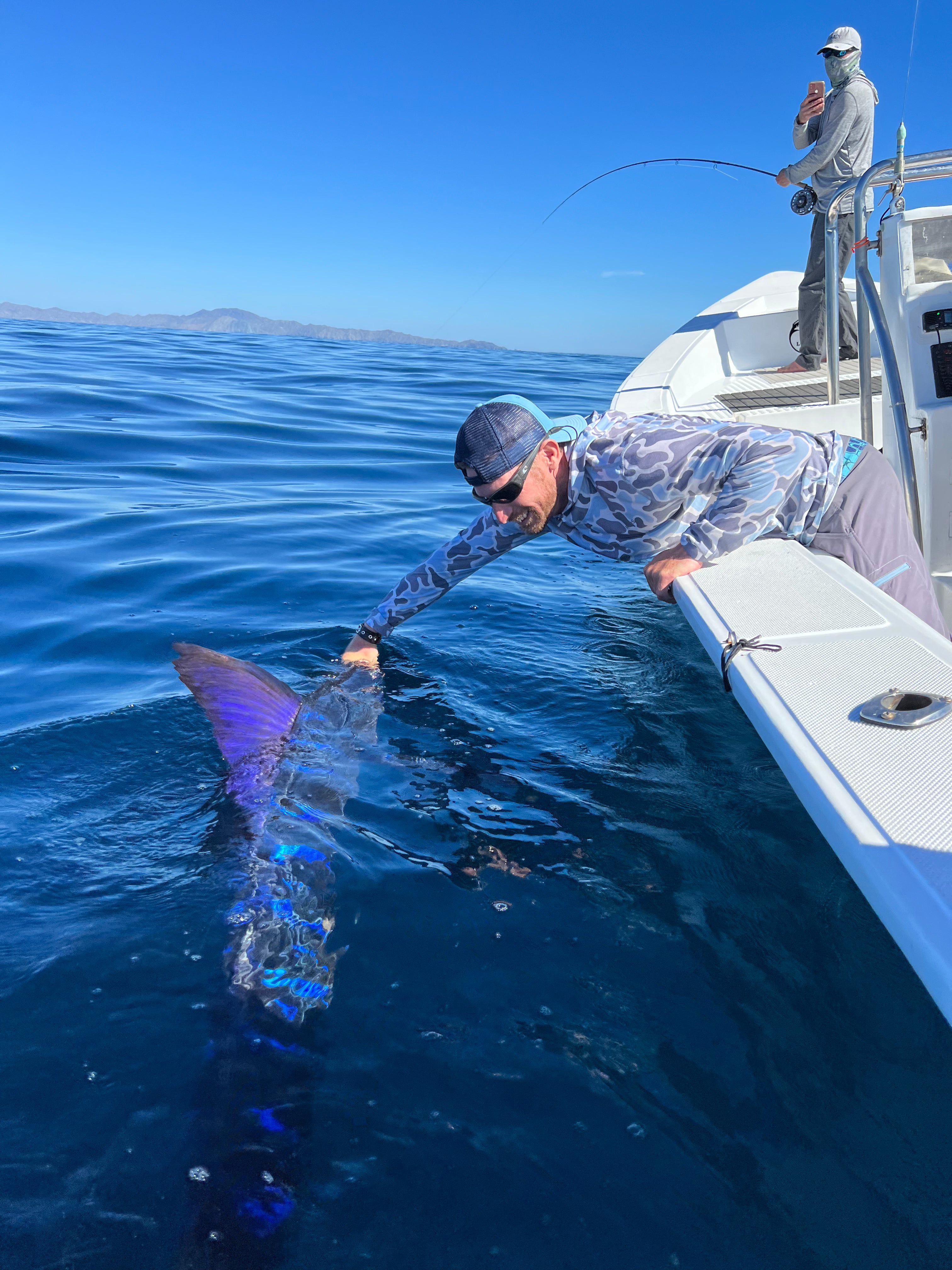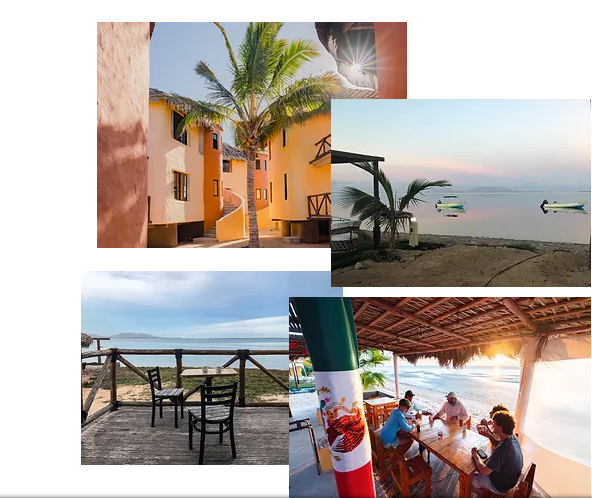 Ocean Views
Beachfront Accommodations
Los Locos has paired with Villas Mar y Arena in the little fishing village of San Carlos on Mag Bay.
Primary Species
Offshore:
Striped Marlin are the headliners of the Offshore show, but shots at Mahi Mahi, Sailfish and even Wahoo are all possible. These fish are targeted by spotting and chasing birds diving on the mackerel and sardine bait balls that migrate through this are at this time of year. Its all sight fishing and sight casting. No trolling, its sight fishing on steroids with a shot of adrenaline!
Inshore Fishing:
Inshore:
Inshore opportunities in Mag Bay are incredibly diverse. The rooster fish population along the Beaches is healthy and can provide anglers amazing chances for these bucket list fish.
The extensive mangrove systems provide anglers opportunities to drift with the drift casting to mangroves and cover in search of Golden trevally, snook, grouper, snapper, even halibut and many more.
2023 Pricing
We are offering 2 price options for our 7 Night 6 Day Hosted Trip:
7 Nights 6 Days with 3 Anglers/Boat: $7999 USD
7 Nights 6 Days with 2 Anglers/Boat: $9999 USD
Included in the Price:
7 Nights Accommodations
6 Full Days Fishing with lunch & wide array of cold drinks
Breakfasts served at the hotel restaurant
Dinners each night are done at various restaurants across town as Los Locos shows tremendous support and love for their local community
Comprehensive Pre-trip Planning/packing packet
Trip Host
Not Included in the Price:
International Airfare & ground transportation to San Carlos
Guide & Hotel Staff Gratuities
Mexico Fishing License
There is no fishing trip we've ever done that is as hard to put into words as this Mag Bay trip. It's pure excitement and adrenaline, mixed with some of the most gracious and full on fun people you'll ever meet. If you're interested in this trip please let us know and we will do our best to try and describe this trip in a way that does it justice.