Time of Day Restrictions Announcement from July 26th Now Lifted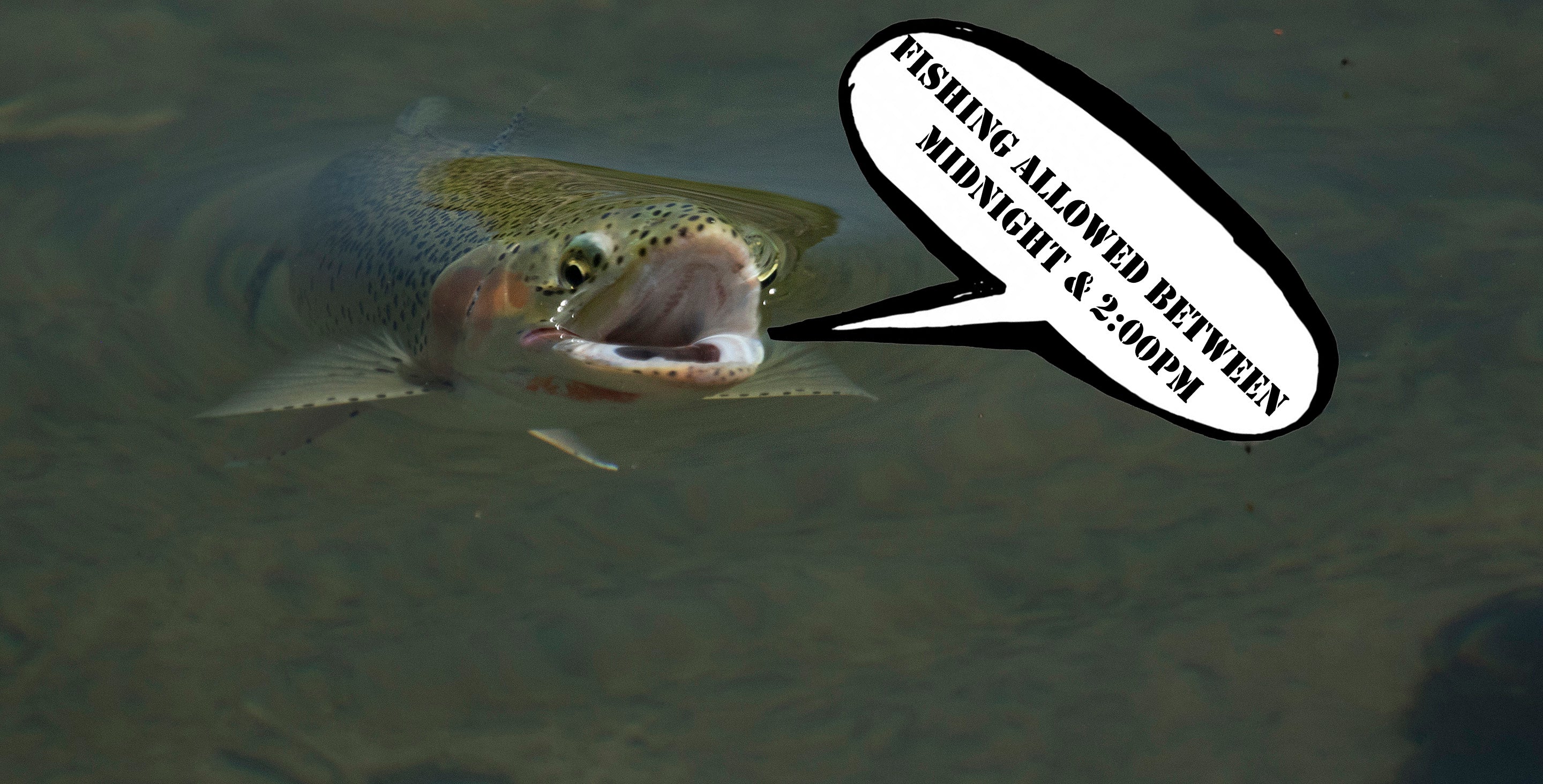 Effective Friday August 18th the Time of Day Angling Restrictions have been removed, meaning there are no further restrictions to when people can fish flowing water in ES1.  For more information, please feel free to consult www.MyWildAlberta.com
(scroll down for Scheduled Events in response to the Time of Day Restrictions)
Effective 2:00pm July 26th, 2023
The rivers in ES1 will be Open between Midnight & 2:00pm everyday. Fishing Ethically has always been the goal when preserving our fisheries for generations to come. During these closures fishing is still possible and fishing responsibly is the key. We recommend that you carry a thermometer to accurately and quickly measure the temperature of water the fish are holding in to help you make the right choice for our fisheries.
The daily restrictions for the ES1 region as well as some other locations have been updated on the MyWildAlberta.ca, check it out here at the link below. Despite the doom and gloom surrounded by these closure we are still seeing really Happy Trout in the earlier hours of the day and even into the early afternoon. In warmer days the mountains have been really producing some large fish. Most of our Mountain streams have lower flows this year, but still have stable water temps. Our fisheries biologists explained to us that the closure of the mountain streams (in conjunction with the Bow) was because they were concerned that the smaller systems couldn't handle all the pressure if everyone stopped fishing the Bow and just moved up into the mountain streams. The water temps and fish in the mountain streams have been in great shape this year, healthy and strong.
If you're headed out to do some fishing, come see us at the shop before you head out we can set you up with a thermometer and what to watch for with water temps, as well as fill you in on what's been working.
We understand people's frustrations with a blanket policy spanning such an expansive area, but protecting our fish and fisheries is most important, regardless of each of our thoughts on the strategy that was implemented. 
Goals for Out Fly Fishing during the Time of Day Restrictions:
1) Make sure that people are informed of the new regulations put in place
2) Help educate people on best practices for fishing and fishing handling around water temps
3) Adjust our Shop Schedule to accommodate the needs of our customers, clients and Guides, which is why we will temporarily be opening at 5:00am everyday during the Time of Day Restrictions
4) Give our fly fishing community alternative opportunities during the Time of Day Restrictions (see below)
---