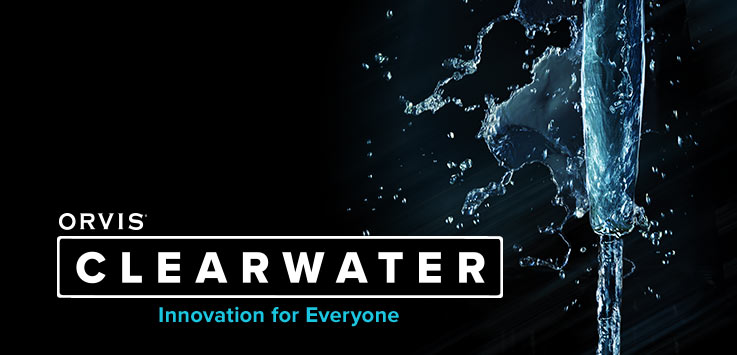 The new Clearwater® Rod Series is not just a cosmetic facelift, but a complete overhaul from the ground up by our Vermont rod designers. Everything has changed except the value. It's still the best fly rod you can buy for the money, but with a significant upgrade in performance and looks in a comprehensive series that covers every angler from small stream addicts to Skagit slinging two-handers. Each rod was designed with a purpose-built profile and action to handle the kind of fishing the rod model would be traditionally used for, from medium-action small stream rods to medium-fast freshwater rods and fast-action big game rods.
Blanks are black chrome with white accents
Quick rod identifier on the blank
Chrome snake and stripping guide with a ceramic insert
Full black nickel aluminum reel seats
Rods with fighting butts have composite tips for durability
Two-handed rods have composite on the tip of the foregrip
Comes with gray rod tube
25-Year Guarantee
Designed in Vermont
Imported
Tuck a Clearwater Travel Rod in the car for those commutes when you can't pass up a cast, or nestle it within your luggage for far-flung fishing adventures—these fly rods are meant for wandering. The Clearwater's nomadic nature doesn't leave you wanting for power. These 6-piece travel fly rods have backbone enough to cast hefty flies to mighty game fish, and then break down for the trek to the next body of water—whether it's a dirt road or an ocean away. Tempt trout and light bass with a versatile Clearwater travel outfit that hops from small streams to bigger water, or satisfy your two-handed casting curiosity without breaking the bank. The Clearwater Travel Rod series is jam-packed with features that boost angling performance and convenience, at an incredible value.