Top 12 Favourite Bull Trout Flies for Opening Weekend in Alberta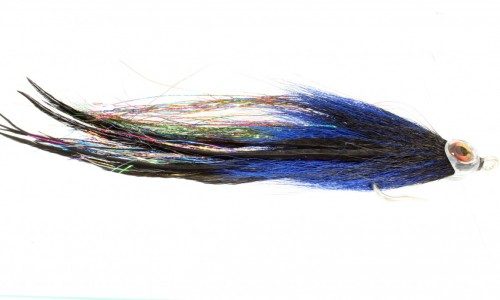 The anticipation has reached its pinnacle and our mountain streams are finally about to open this weekend. 
We've been fielding all sorts of questions in the shop about what flies to use for Bull Trout so here's my Top 12 List of go to Bull Trout Flies:
(click on any of the pics to see all the available colors for each pattern)
1) Galloup's Butt Monkey from MFC
2) Galloup's Articulated Fathead from MFC
3) Articulated Sparkle Minnow from MFC
4) Keller's Dream Catcher Sculpin from MFC
5) Staton's Threesome from Rainy's
6) Dali Lama from Solitude
7) Galloup's Menage a Dungeon from MFC
8) Skerik's Triple Helix from Catch Fly Fishing
9) Chuck-n-Duck from Rainy's
10) Galloup's Circus Peanut from MFC
11) Skerik's Jaw Spreader from Catch Fly Fishing
12) Devil's Tickler from Catch Fly Fishing
Hope that helps!  Don't hesitate to swing by the shop and ask any questions you might have.  We do have all of these patterns and many more (as well as multiple colors in all of these patterns) in the shop so swing down if you get a chance.
Tight Lops & Lines
Josh<><
---