Calgary's Fly Shop Spey Clave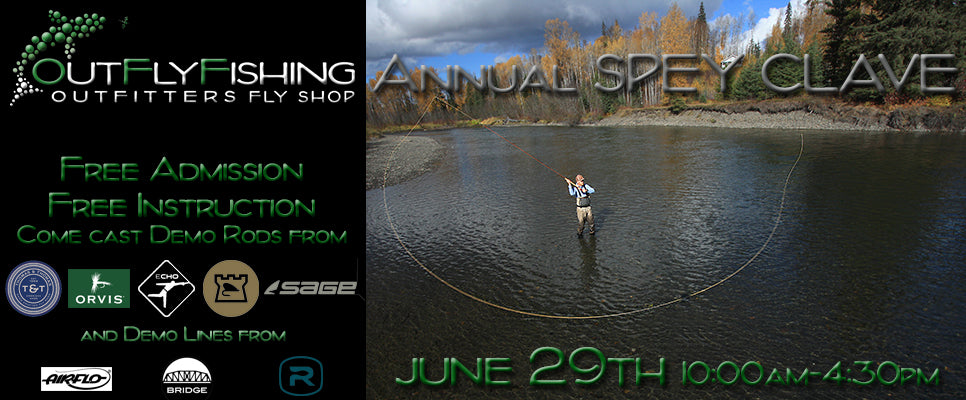 We're extremely excited to announce the dates for this years Spey Clave, Saturday June 29th.  We couldn't be happier to have our Vendors and guest Instructors for this years Spey Clave. Once again its a totally free event for all attendees and we will also be providing lunch again as well.
Tim Arsenault will once again be a guest presenter and we're extremely excited to also have Dec Hogan returning to Calgary as well.  Tim & Dec are two of the most dynamic and experienced Spey Casting Instructors we've seen and we're very excited to have them here (Both Tim & Dec will also be available for private lessons on the Sunday).
Spey Clave Format:
Each hour will start with spey instruction, followed by time for all attendees to cast demo rods & lines. 
Some of the topics that will be covered in the Spey Presentations will be:
-Skagit Lines & Casting
-Scandi Lines & Casting
-Mid & Long Bellied Lines & Casting
-Sink Tips and what system to employ
-Trout Spey Techniques
-Fixing Common Casting Erros
We also listened to your feedback and have lined up both Dec Hogan & Tim Arsenault for private lessons all day Sunday.  You can book private lessons by the hour through the shop.  Just call the shop to book and let them know if you're wanting the lesson with Tim or Dec
Call: 403-278-6331
---