Four Ways to Be More Confident Connecting Leader and Tippet - Video Spotlight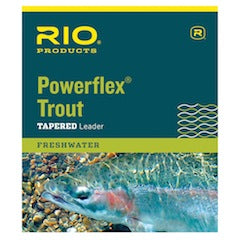 We get a lot of knotty questions at the shop and the number one question regarding knots is "what knot is best for tying tippet to your leader?" 
That's a great question! Personally I use the Uni Jam and this is the knot that I demo most often in the shop, but it's certainly not the only option. Here's a great video by RIO that explains four knotty options for connecting leader to tippet. Grab a couple different color strands of line or cord and give these knots a try, or see below for the details for a free demo at the shop!
By popular demand, we will be kicking off our 2018 free seminar series on Sunday, March 25th @ 3:30 with:

Knot Interested? Knots You Need To Know - Presented by Josh Nugent at #CalgarysFlyShop
---