September 24th Steelhead Spey Casting Clinic with Tim Arsenault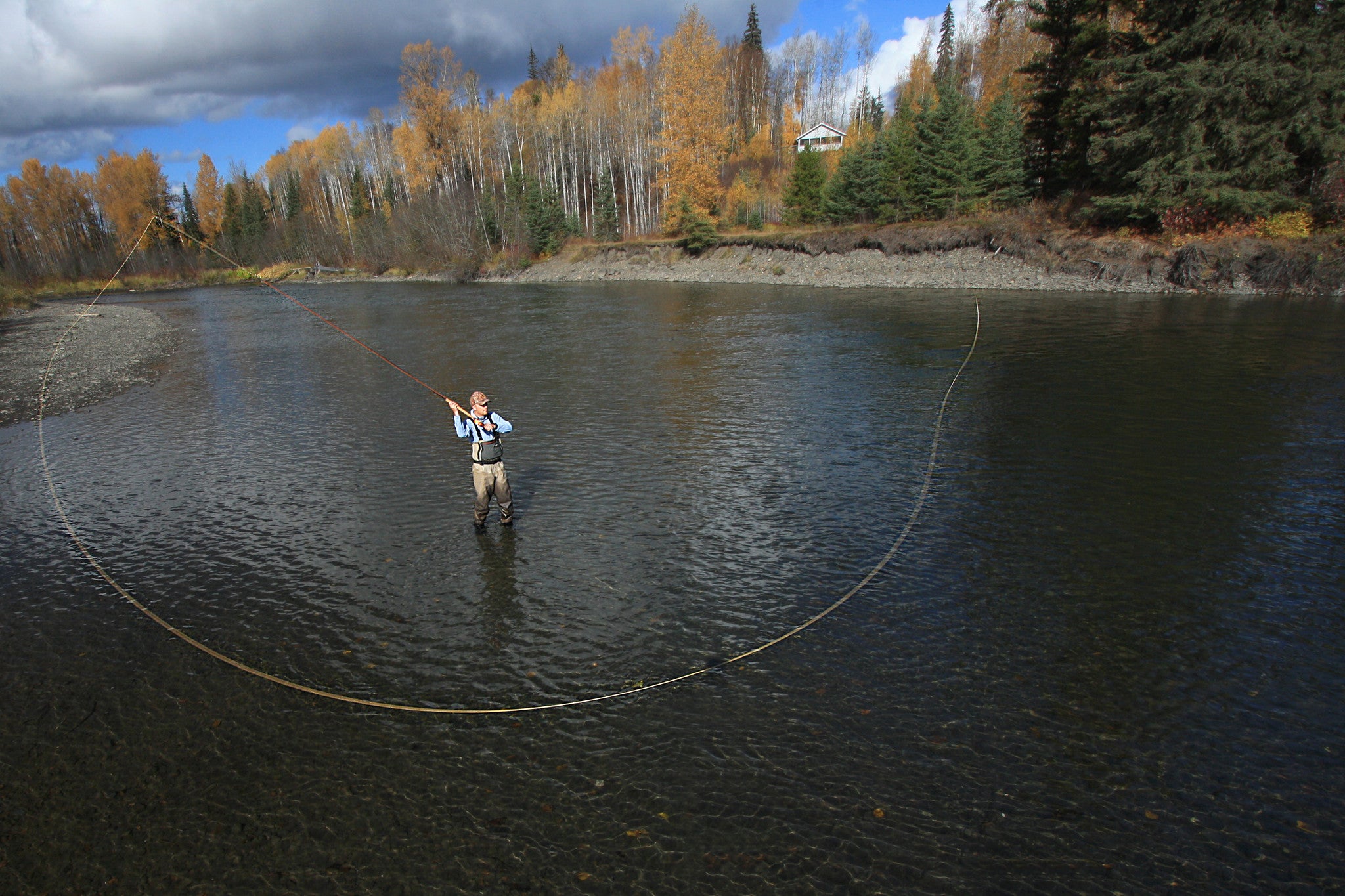 Back by popular demand, Out Fly Fishing outfitters is very pleased to once again bring in Tim Arsenault to host another Spey Casting Clinic.  If you are looking for an introduction to spey casting, or to improve your spey technique just in time for Steelhead season this is the perfect clinic for you.  Join Canada's all time top ranked spey caster, Tim Arsenault, of Michael & Young Fly Shop in Vancouver, for a full day workshop focusing on BC Style (Pacific North West) Spey Casting Techniques, covering Skagit, Scandi and West Coast Spey Styles.  
Tim will also cover  line selection, rod/line matching and mending techniques. Tim is both a fantastic instructor and caster.  Having him in Calgary once again is an honor and a real treat so don't miss out on this opportunity to learn from Canada's best spey caster, and at an incredible price.
When: Saturday September 24th
Where: Calgary, Bow River (meet at the shop: #109 9919 Fairmount Dr SE)
Cost: $200
Focus: BC Style (Pacific North West) Spey Casting Techniques
– Skagit
– Scandi
– West Coast Spey (spey line head length up to 55 -58 ft)
– Line Selection & Rod/Line Matching
– Mending Techniques
Time:  5hrs (9:00am-2:00pm with short lunch break)
This is the perfect time to either learn to Spey Cast, or improve your Spey Casting in time for spring steelhead season.
Spots are limited so book quickly, you don't want to miss your chance to learn from Canada's top ranked spey caster of all time.
Private Lessons are available Sunday September 25th.  Call the shop to reserve, spots are limited.
---