Customer Appreciation Weekend & BBQ (Aug 21 & 22)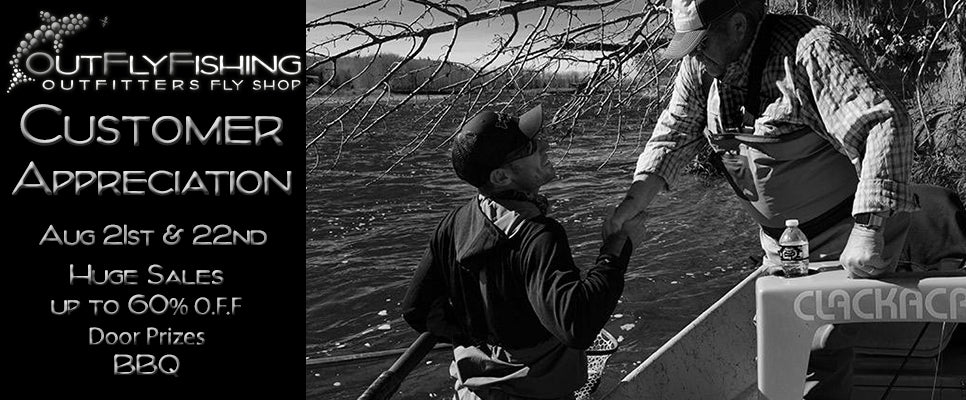 We couldn't be more excited to have our Customer Appreciation Weekend & BBQ back.  Normally we hold it in May at the start of our yearly anniversary, but both this May and last year we were not able to because of COVID restrictions.  We're excited to hold it again this weekend and honor all of YOU our loyal customers and the reason we exist.
We will also have door prizes throughout the day, as well as prizes and gifts for all the young anglers who come for a visit!
Swing by for a FREE burger and get a special deal on Flies & a Shake (for your dry flies).  We'll be running a sale on Waders & Boots, select Patagonia gear and so much more! You don't want to miss this weekend and we look forward to seeing you and saying thank you to all our loyal customers!  We appreciate your patronage and look forward to showing our gratitude! 
Saturday Aug 21st 7:30am-6:00pm (BBQ runs from 11:00am-4:00pm)
Sunday 22nd 7:30am-3:30pm (BBQ runs from 11:00am-3:00pm)
Online Sale valid from 12:01am Saturday through 11:59pm Sunday!
---