Tying The Avalon Permit Fly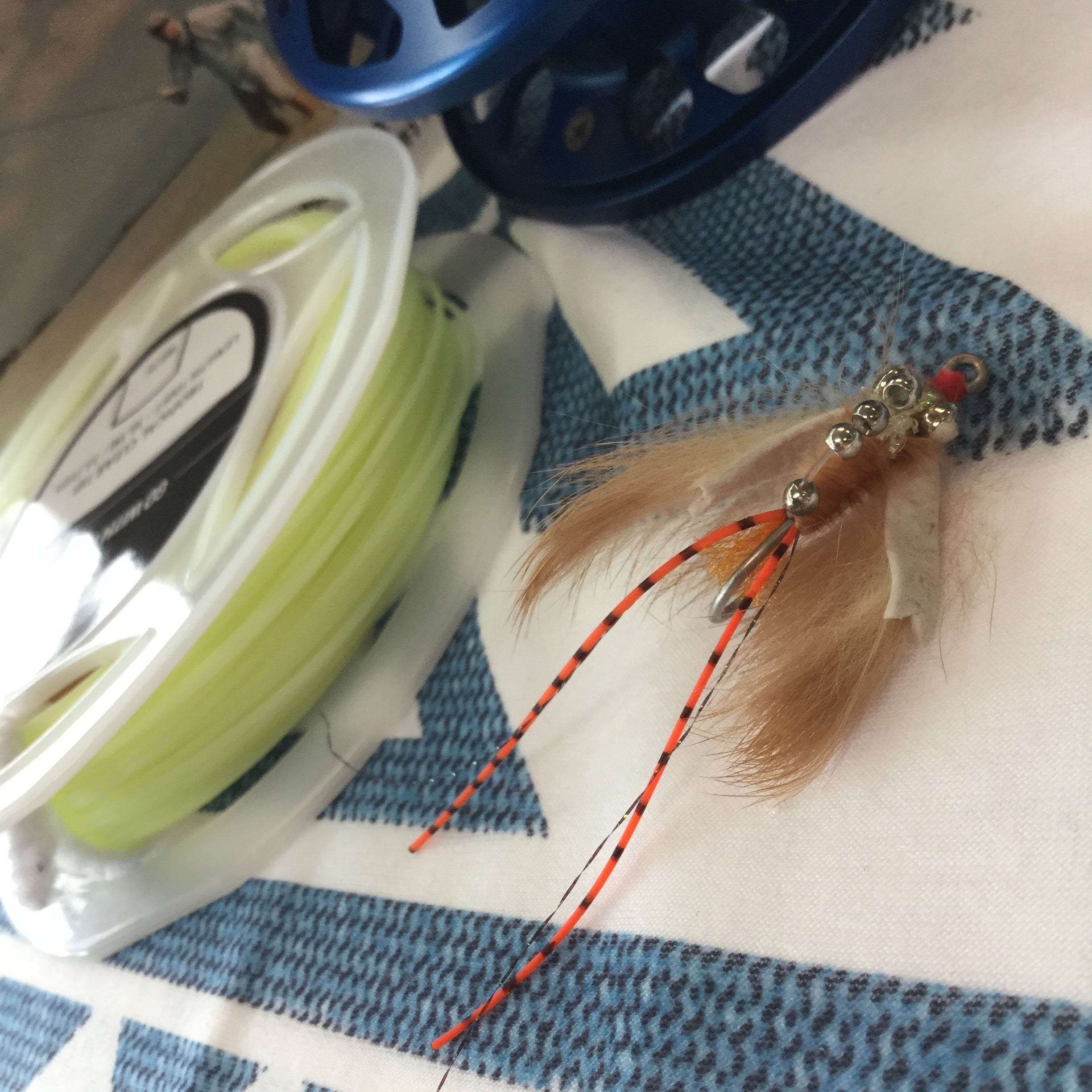 With our trip to Ambergris Caye in Belize just three weeks away, I've started thinking about what's in my saltwater fly box and what I need to get tying. On my list of crab and shrimp patterns is the Avalon Fly. Originally developed by Mauro Ginevri in the early 2000s to improve the success of catching permit in Cuba, the Avalon Fly has quickly proven to be a saltwater fly box standard.
While I didn't get a permit, I did get some other fish on this fly on my trip to Cuba in 2015 and it was dynamite for a number of species. Since permit are on my list for this trip, I figured I'd better have a few ready!
As I headed down the rabbit hole online looking for a recipe, I found a lot of incomplete info, but a few search pages in I came across two posts by Hans van Klinken that explain everything I ever wanted to know about the Avalon Fly. 
The first can be found at http://flyfishinggazette.com/avalon-permit-fly-1/, and is the complete and total history behind this fantastic permit pattern. The second, at http://flyfishinggazette.com/avalon-permit-fly-2/, contains step by step instructions for tying this pattern including precise specs for proportions. This is something I struggle with in my fly tying, and this info was incredibly helpful!
Materials you will need:
Danville 210 Flymaster thread  or UTC ultrathread 210 in fluorescent orange
Daichi #2546  size 4 hook or similar
Hourglass or barbell eyes, 3mm - the original is tied with gold or silver but the video below uses dark nickle. I'd be inclined to use the original color here but to each their own
Arctic fox tail dyed fluorescent orange, or McFlylon, orange. The original calls for fox, but since that can be hard to come by, you can sub in a synthetic like McFlylon that is not too stiff
Krystal Flash in black or wine
Grizzly barred rubber legs, medium in orange/black. The video below uses yellow, but the original calls for orange.
Flat Diamond Braid, pearl. 
35Lb mono or 20Lb hard mono
Blood quill marabou, tan. Be sure to get long feathers as this is wrapped around the body and bugger length marabou won't cut it.
Standard rabbit strips, tan
2.8 to 3.8 mm brass beads. The original pattern uses four smaller beads while the demo below shows three of the larger.
I'm a visual learner so I also went on YouTube and looked for a demo of the Avalon Fly. Here's the best video I found - Chase Pritchett of American Made Flies ties an Avalon variation that is pretty close to the original and is easy to follow. Happy tying everyone! ~Courtney
---