Wednesday at 7pm We're Tying Pike Flies Live with Local Tying Phenom Steve (Mr Elk) Luethi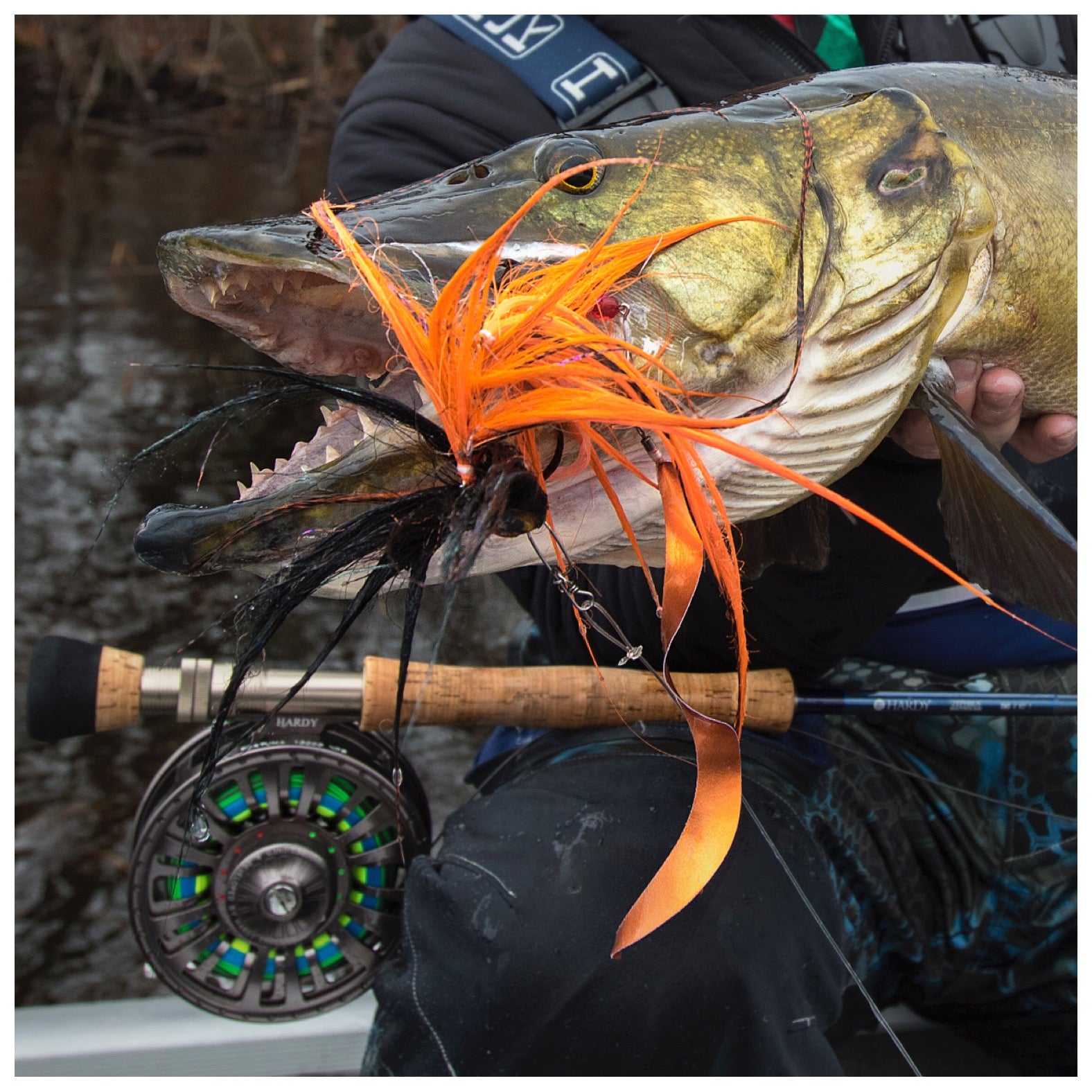 We're pike on the fly crazy here at O.F.F. Fly Shop and with Pike Season just around the corner (on May 8th) we're gearing up and want to help you do the same.  Wednesday night we'll be doing a LIVE Broadcast with one of our good friends, guides and local fly tying sensation Steve Luethi. Steve is a phenomenal fly tier and one of the best we've ever met at big predatory fish flies.  His understand of how materials interact with each other and how they move and react in the water make his flies not only look incredible, but move so well in the water!
Steve will be showing us one of the patterns he tie for big pike and musky, that utilizes the recently restocked Wiggle Tails, & Dragon Tails and we'll be sharing with you some tricks on how to make your flies more versatile than you'd ever thought possible.  Save time and money behind the vise with some of the tricks Steve will be sharing during the LIVE broadcast on our Instagram channel under our account @outflyfishingoutfittersflyshop 
While Steve ties and demonstrates his techniques, I'll be fielding your questions so you can ask questions you have about tying big pike flies, or fishing them.  We'll make it as interactive as possible so don't hesitate to ask any questions you might've been wondering about.
We'll see everyone Wednesday, April 29th at 7:00pm MST on our LIVE feed in the Instagram Stories.
---